The Lion King

lionking.com
웅장하고 화려한 오프닝으로 유명한 라이온킹은 대부분의 사람들이 내용을 알고 있으므로 영어를 잘하지 못하는 사람도 쉽게 이해하고 재미있게 볼 수 있으며, 뮤지컬 배우들의 동물을 묘사한 섬세한 동작들이 눈을 못 떼게 하는 매력적인 뮤지컬이다. 뮤지컬이 시작할 때 복도에서 동물 분장을 한 배우들이 나와 복도쪽에 앉는 것도 재미있는 경험이 될 듯 하다.
The Phantom of the Opera
개인적으로 어렸을 때부터 책을 여러번 반복해서 읽었던 필자는 굉장히 큰 기대를 하고 봤던 뮤지컬인데, 책만큼 섬세하진 않았지만 두 시간이 짧게 느껴질 정도로 집중했던 뮤지컬이다. 라이온킹은 시각적인 즐거움이 컸다면, 오페라의 유령은 듣는 즐거움이 큰 뮤지컬이다.
Cats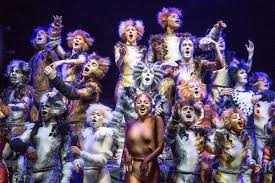 뮤지컬 캣츠는 CD로도 많이 나와서 자주 접할 수 있었는데 직접 가서 보는건 또 다른 즐거움이 있었다. 특히, 주제곡 Memory를 부르는 뮤지컬 배우의 가창력에 감탄하면서 즐길 수 있었고, 뮤지컬 배우들의 분장 또한 시각적인 즐거움을 주었다.
Aladdin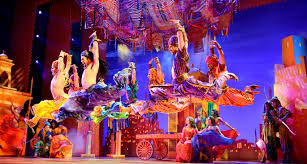 어렸을 때 디즈니 만화를 본 사람이라면 알 수 밖에 없는 알라딘. 뮤지컬을 통해 실사판으로 느끼는 즐거움이 상당했다. 주제가 주제인지라 어린층에게 인기가 많은 뮤지컬이다.
Wicked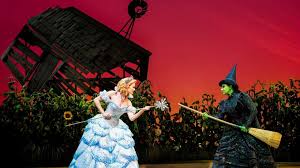 브로드웨이에서 12년 째 1위라는 뮤지컬 위키드! 필자는 볼 기회가 없었지만, 100년간 숨겨져 있던 오즈의 마녀들에 대한 이야기가 펼쳐진다고 한다. 12년째 1위라면 그 이유가 있지 않을까?