1.Butter & Cream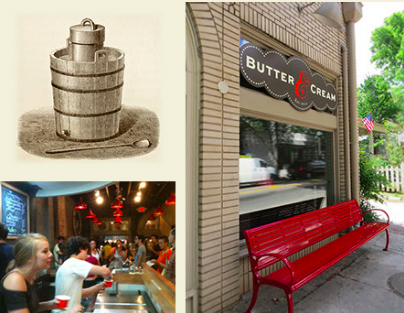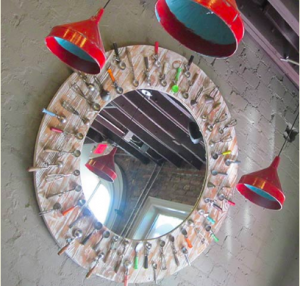 유명한 Handcrafted, Small Batch Ice Cream 을 맛볼 수 있는 곳!
디케이터 다운타운에 위치하고있다.
classic flavors, signature flavors, roasting/seasonal flavors, sorbets 등 다양한 맛의 아이스크림을 골라 먹을 수 있다.
Decatur: 416 Church Street, Decatur, Georgia 30030
https://www.butterandcream.com/
2.Jeni's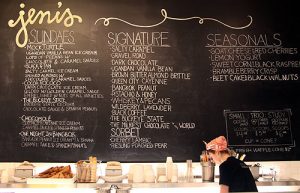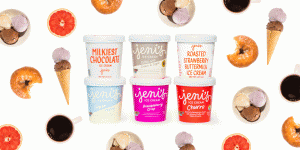 오하이오주 콜럼버스에 본사를 두고 있는 Jeni's Splendid Ice Cream!
이제는 미국 각 지역은 물론, 각종 마트에서도 쉽게 접할 수 있지만, 애틀란타 매장에서 직접 맛보고 싶다면 이 곳으로 가자!
545 N McDonough St Decatur, GA 30030 /99 Krog St. Atlanta, GA 30307
3. Amelie's French Bakery & Cafe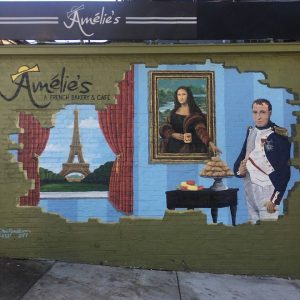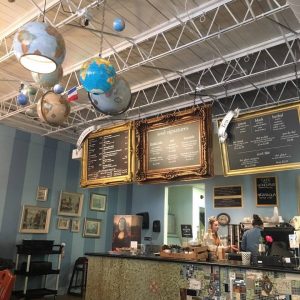 애틀란타에서 프랑스의 맛을 느끼고 싶을 때! 또는 예쁜 카페를 찾는다면, 이 곳으로 가보자.
조지아텍 캠퍼스 근처인 미드타운에 위치하고 있다. 2017년에 새로운 인테리어, 데코와 함께 리오픈했다고 한다.
Atlanta 뿐만 아니라 Noda, RockHill 그리고 Uptown에도 위치하고 있다.
840 Marietta St NW, Atlanta, GA 30318
메뉴: Seasonal menu, Breakfast, Soups Salad Sandwiches, Pastries and Beverages.
https://ameliesfrenchbakery.com/
4. Paolo's Gelato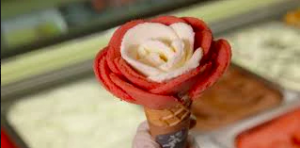 애틀란타에서 젤라또가 먹고 싶거나, 나만의 이쁜 젤라또를 데코하여 먹고 싶다면 이 곳으로 가보자.
젤라또 뿐만 아니라 이탈리아에서 직접 수입해온 커피도 판매하고 있다고 한다.
대표 메뉴: Chocolates, Nut Flavors, The Fruits, Specialty Flavors
Charleston과 Atlanta 두 곳에 매장이 있다.
1025 Virginia Avenue Atlanta, GA 30306
http://www.paolosgelato.com/flavors