이제 곧 여행의 계절인 여름이 다가오는데, 여행을 가지 못해 우울하고 답답한 사람들이 많다. 이럴 때 시원하고 신나는 노래를 들으면서 청량한 여름 분위기를 만끽해보는 것은 어떨까? 듣기만 해도 차가운 바다가 있는 여행지에 온 것 같은 기분을 내주는 팝송 5곡을 추천한다.
1. Summer on you – PRETTYMUCH
"Baby, I ain't got no money (I ain't got no money)
 All I got is time (hey)
 And I'm gon' spend that time on you"
이 노래는 나의 플레이리스트 첫 번째에 있는 노래다. 로맨틱한 가사가 이 곡의 분위기와 잘 어울린다. 가진 것은 없지만 자기의 시간을 모두 투자하겠다라는 가사가 특히 좋다. 드라이브할 때 틀면 스트레스가 해소되는 노래이다.
2. I Am Better Off – Wildson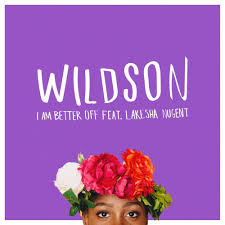 "When I think about the way we used to be
 When I think about the things you took from me
 I know that I am so much better
 Better off"
내가 너와 사귀었던 때와 너가 앗아간 것을 되돌아 보았을 때, 내가 지금 훨씬 더 잘 살고 있다는 것을 안다는 가사이다. 누구나 애인과 헤어지면 과거의 나와 현재의 나를 비교하는 시간이 온다. 많은 사람이 공감을 하고 위로를 받을 수 있는 가사를 가지고 있으면서 멜로디는 흥겹다.
3. 2002 – Anne Marrie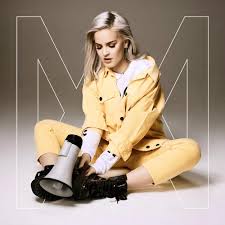 "Oops, I got 99 problems singing bye, bye, bye
 Hold up, if you wanna go and take a ride with me
 Better hit me, baby, one more time, uh
 Paint a picture for you and me
 On the days when we were young, uh
 Singing at the top of both our lungs"
과거의 추억들을 회상하며 기분 좋은 리듬에 노래를 부르는 것이 인상적이다. 그 시대 때 유행하던 가사를 인용한 부분도 있어서 가사를 해석해보는 것도 재미있다. 이 노래는 해외보다 국내에서 더 유명하다고 할만큼 한국인들의 흥의 정서에 잘 맞는 노래이다.
4. Shout Out to My Ex – Little Mix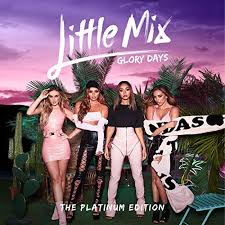 "Shout out to my ex, you're really quite the man
 You made my heartbreak and that made me who I am
 Here's to my ex, hey, look at me now
 Well, I, I'm all the way up
 I swear you'll never bring me down"
전 애인을 욕하면서 털어내는 것만큼 마음 시원한 일이 있을까? 전 애인의 단점을 말하며 자기는 완전히 잊었다는 가사가 너무 통쾌하다. 노래 시작과 동시에 강한 메세지를 던지며 흥이 나는 비트로 이어지는 노래가 좋다.
5. Be with you- Mondays (Feat. Lucy)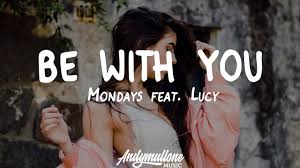 "Baby there's a place where we can go
 Where it's always shining like the snow
 Listen to your heartbeat, don't you know
 That I just wanna be with you"
나도 모르게 흥얼거리게되는 노래이다. 항상 눈처럼 빛나는 곳에 데려가고 싶고 내가 원하는 것은 너와 있는 것이다라는 귀여운 가사가 돋보인다. 노래를 들으면서 같이 설레는 감정을 느껴보자.