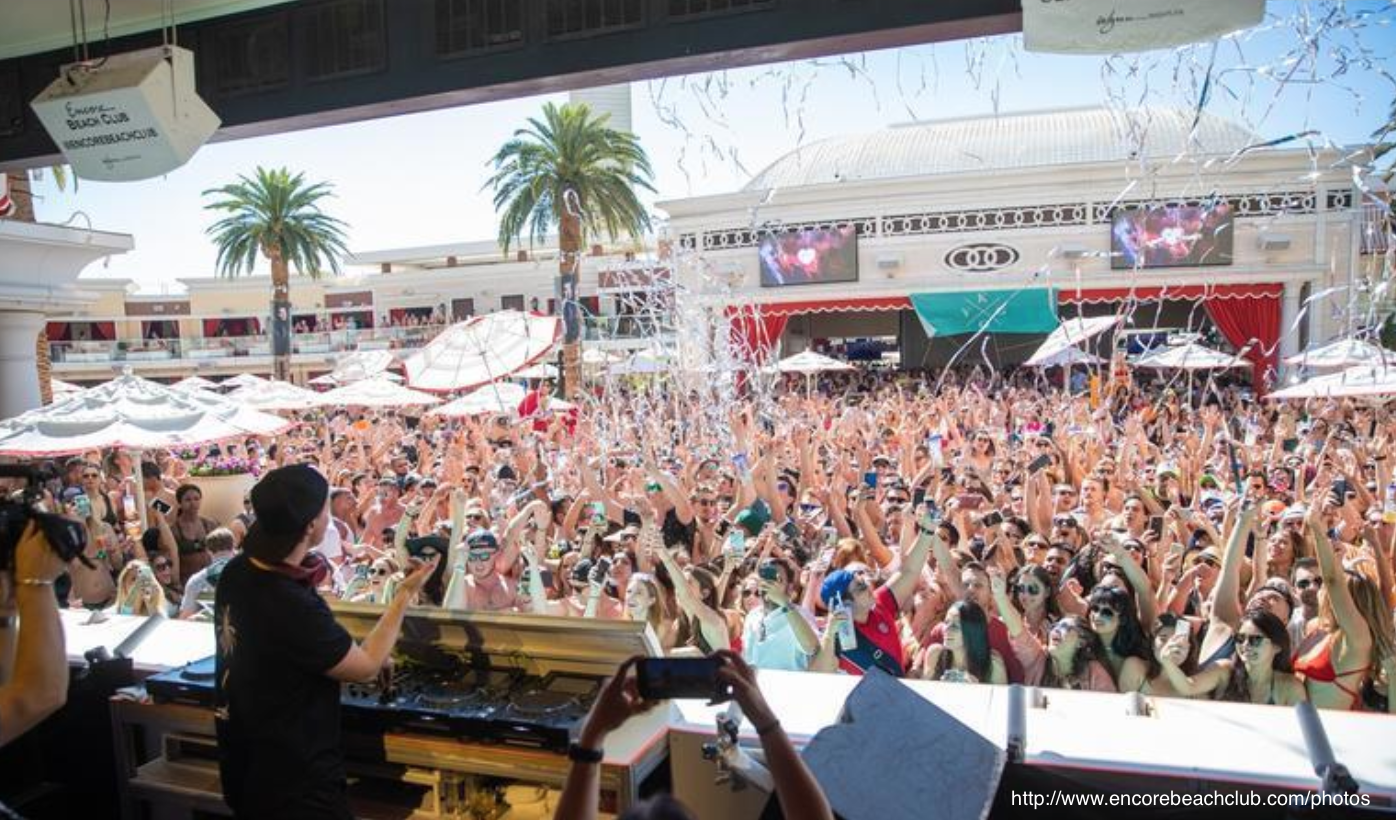 1. Encore Beach Club
Wynn 호텔에 위치한 Encore Beach Club은 베가스에서 가장 핫한 풀 파티입니다. 유명 풀 파티 중에서도 가장 화려한 라인업을 자랑합니다. David Guetta, The Chainsmokers, DJ Snake, Kygo, Galantis, Alesso, Diplo 등등 이 중에 단 한명의 DJ라도 알고 있다면 앙코르 풀 파티를 추천합니다.
한국에서 경험하지 못한 미국의 풀 파티를 경험할 수 있습니다.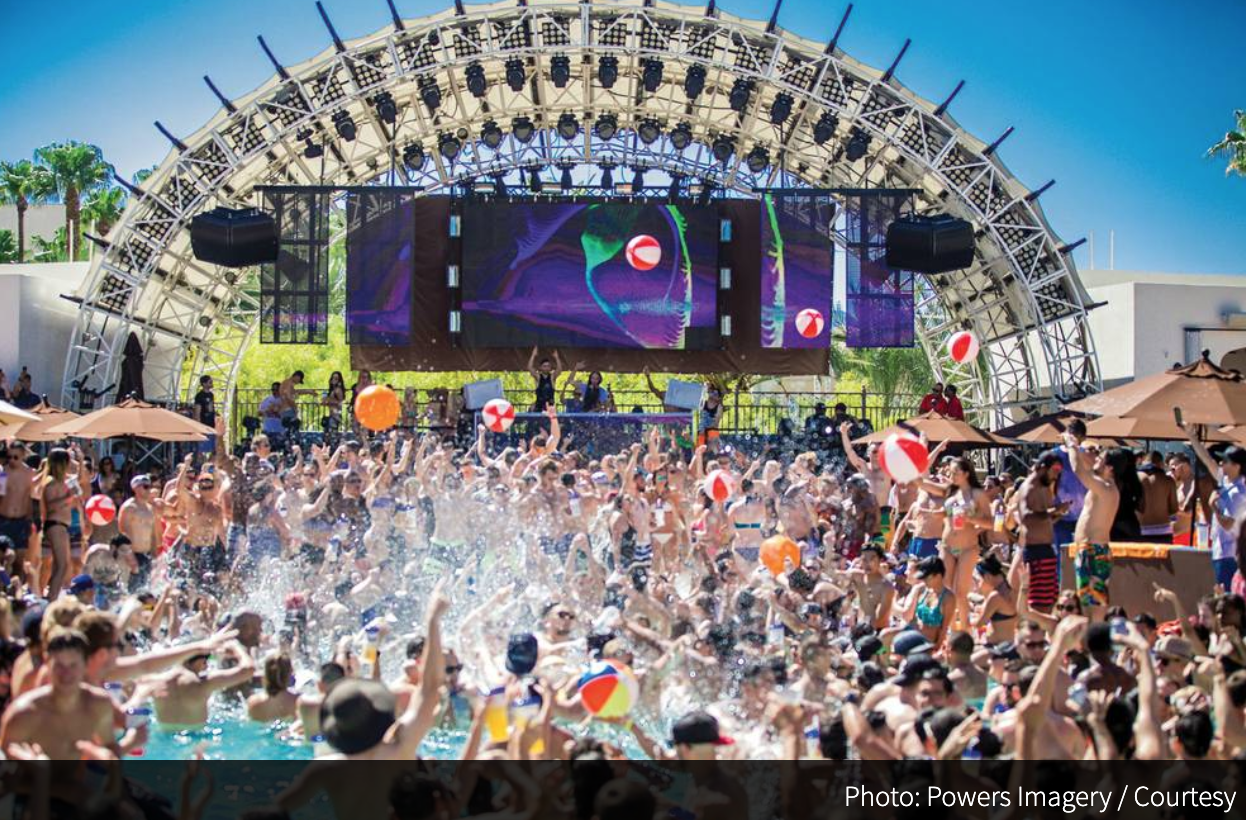 2. Daylight Beach Club
Mandalay Bay 호텔에 위치한 Daylight Beach Club은 래퍼가 오는 풀 파티로 유명합니다. LIT Sundays로 유명하며, 그해 가장 인기 있는 힙합 아티스트를 만날 수 있습니다. 힙합을 좋아하시는 분이라면 데이라이트 비치 클럽을 추천합니다.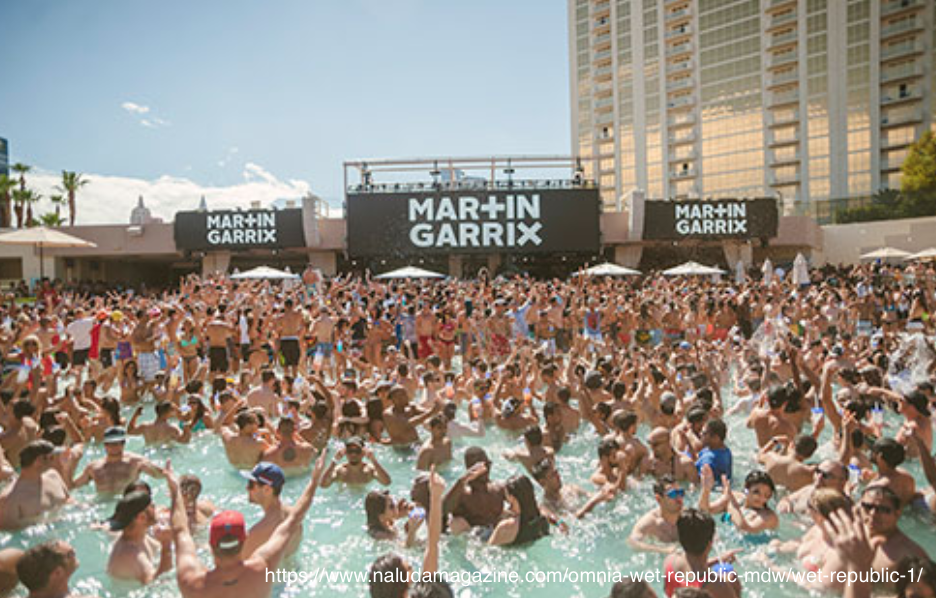 3. Wet Republic
MGM호텔에 위치한 Wet Republic은 Zedd, Tiesto, Steve Aoki, Calvin Harris ETC. 같은 DJ들이 매년 풀 파티 시즌에 만날 수 있습니다. 이 풀 파티는 특별한 이벤트가 하나 있는데, Hot 100 비키니 콘테스트가 있어 운이 좋다면 대회를 구경할 기회도 있을 것입니다.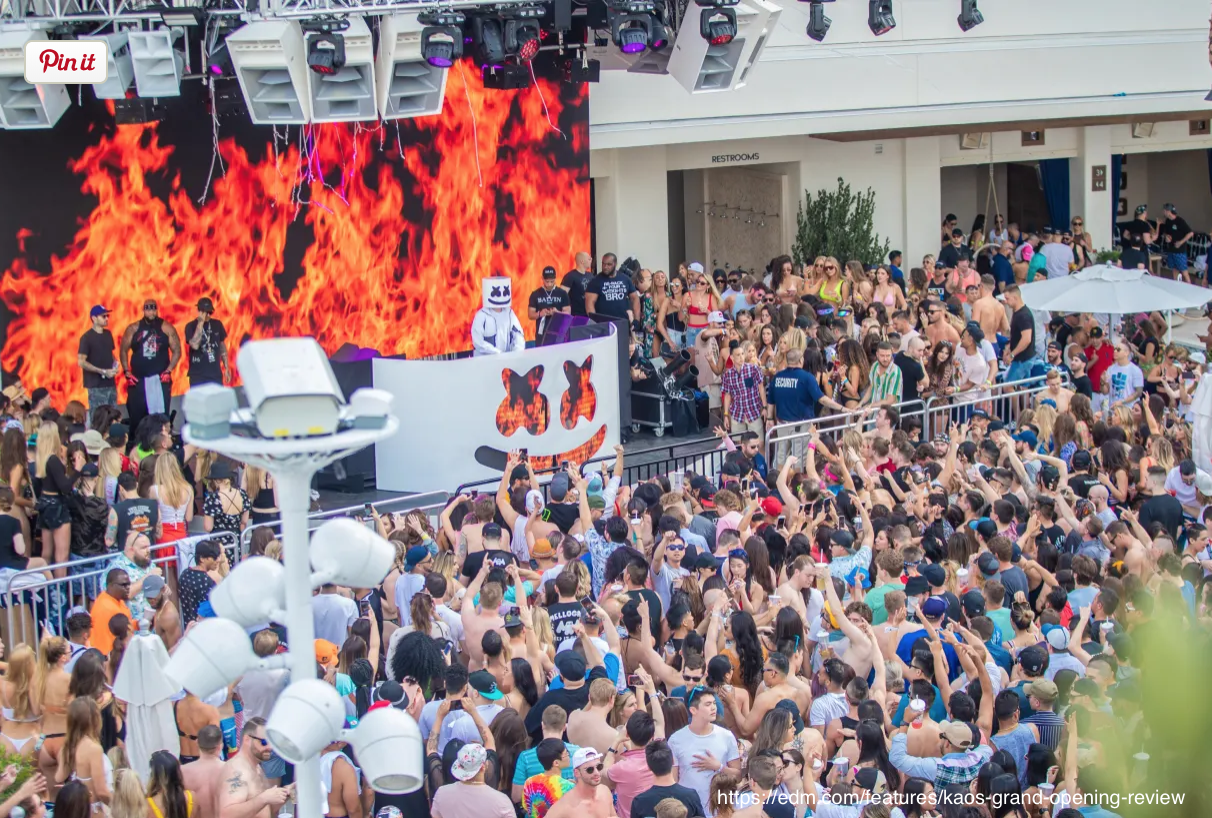 4. KAOS Dayclub
Palms Casino Resort에 위치한 KAOS Dayclub 은 DJ Marshmello 와 계약을 맺어 매주 토요일 아침은 마시멜로를 볼 수 있습니다. 마시멜로 노래를 좋아하는 분은 토요일 아침 Kaos 데이 클럽을 추천합니다.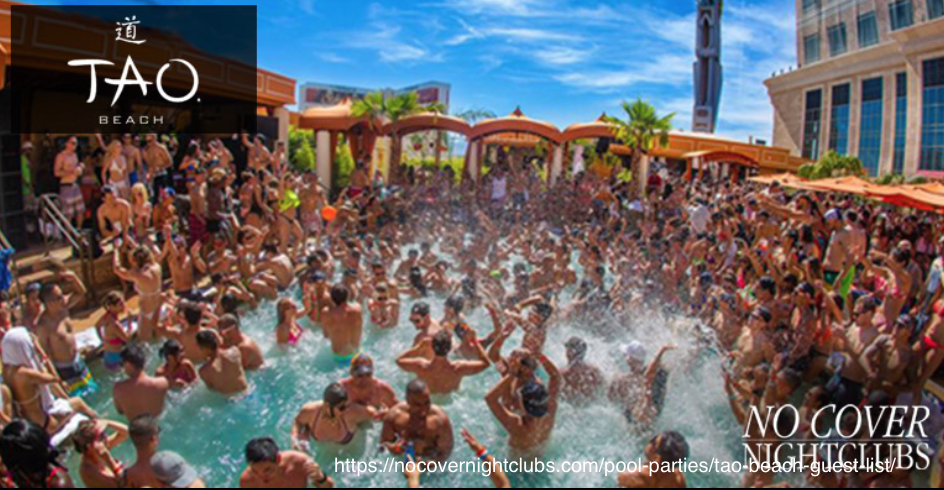 5. Tao Beach
The Venetian 호텔에 위치한 Tao Beach는 LMFAO-"Shots"라는 뮤비를 통해 이름이 알려지게 되었는데요. 많은 Day Club에서 유명한 DJ를 고용하고 있는데 타오는 진정한 풀 파티입니다. 친구들과 풀 파티를 즐기고 싶다면 이곳을 추천합니다.
마지막으로 유명 Dj가 나오는 풀 파티는 $20부터 시작이고 Free일 때도 있으니 잘 찾아보시고 가는 걸 추천합니다.