A pride and joy of Southern Orange County, UC Irvine has proved to be a valuable gem because of the top tier education and environment – a school that has made Irvine so reputable and distinguished. Zot Zot Zot!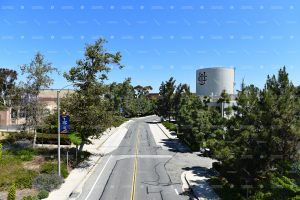 Founded in 1965, UC Irvine has strived for an education system that is challenging and rigorous, yet so rewarding and beneficial. Students are supported with faculty and resources that are also backed up by cutting-edge research and technology. Although UC Irvine is newer compared to other UC colleges, it has proved to be on par if not, continuing to progress. The average GPA of admitted students at UCI is an outstanding 4.0 – 4.25, alongside already attending students' GPAs at a 4.0. The university students have an ongoing list of extracurriculars and exceptional accomplishments. As shown by statistics, UC Irvine is a prestigious school as it is ranked #16 in Topic Public Universities in the U.S., according to Niche. And, it has been ranked among the nation's top 10 public universities for the eighth year in a row by U.S. News & World Report.
UC Irvine consists of 13 Schools/Programs/Departments, which includes:
College of Humanities

College of Physical Sciences

Social and Behavioral Sciences Gateway, self

Social Ecology College

College of Social Sciences

Henry Samueli Institute of Technology

Donald Bren College of Information and Sciences

College of Biology Sciences

College of Law

Paul Merage School of Business 

Clare Trevor Institutes of the Arts

Sue & Bill Gross School of Nursing

Medical School

College of Education

College of Pharmacy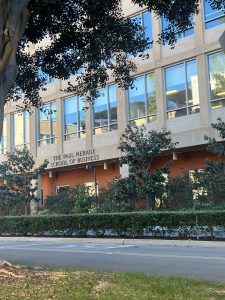 In addition, Irvine is renowned for the following majors: Computer Science, Business, and Criminology. With the school of Computer Science having an acceptance rate of 11%, Business, Paul Merage School of Business with low-20% range, and Criminology Major being in the top 5% of the country in the field of study, UC Irvine is an especially selective and reputable university. 
UC Irvine is surrounded with a multitude of plazas, shopping centers which makes it a highly desirable school. Some outdoor centers involve Irvine Spectrum, The Tustin Legacy – a neighbor to Irvine, Diamond Jamboree, Culver Plaza, University Town Center, The Marketplace. There is an endless stream of adventure and pastime. Not only does attending UC Irvine entail at least 4 star quality restaurants, the City of Irvine itself is also ranked as the 13th best city to live in the United States. It is well-managed, hygienic, and is known to maintain a high reputation. Having a regulated and safe environment provides comfort and reassurance for the citizens.
Since UCI is a commuting university, transportation is highly accessible which makes attending school efficient and helpful. There are shuttle buses with 3 Lines that take students from "on-campus apartments", specifically the American Campus Communities. A total of five communities – Plaza Verde, Vista Del Campo Norte, Vista Del Campo, Puerta del Sol, Camino Del Sol, students have the opportunities to participate in community social events and meet with peers. An inclusive environment forms, opening up room for kinship.  Furthermore, on-campus dorming is available for Freshmen in the Mesa Court and Middle Earth Towers, accommodating for many incoming students' needs of residency. UCI Students also have the pleasure of having a sizable gym called the Arc which is always available. There are volleyball, basketball, badminton, racquetball courts allowing students to reach out to others and form hobbies.
Being a student at UC Irvine is truly a blessing. Residing in an environment where you can't choose what to eat because there are so many options, being inspired to be more academically driven by your peers or even just coexisting with a diverse group of people and sharing narratives…. There is nothing more gratifying.